Posted by
admin
on Jan 7th, 2011 in
Clipping Path
|
0 comments
Path is one of the massively use selection option for cutting out images in photoshop.  With the help of pen tool, we can create the outline of the part of  image which needs to be cutout from the background. Here are few tips to learn and enhance your skills using this tool: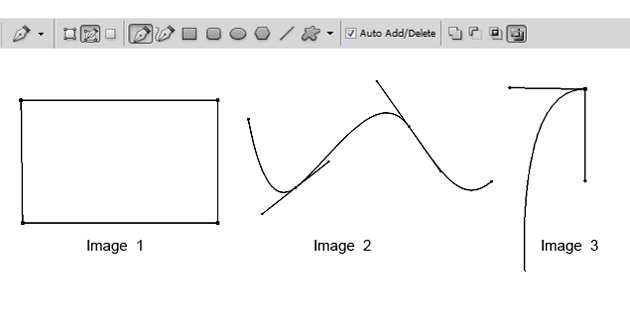 To make selection using pen tool, always select path option on the properties bar of pen tool palette not the shape layers option.
If you wish to add or delete the anchor points to the paths, then this option should be turned on, on the properties bar of the pen tool.
While creating path, if user wants to display where the next anchor point will head towards then the rubber band option should be turned on.
In order to group together multiple paths into a compound path, we can set the Boolean operators. Those options are also available on the properties bar. ADD (+), Substract (-), Intersect and Exclude.
SHIFT + CLICK – Creates straight path as shown in Image 1.
Click + drag the anchor point – Handles appear which is useful to create curves as shown in Image 2.
Click + drag pressing ALT – Freezes one handle and only single handle can be moved as shown in Image 3.
When we create path in the path palette, it appears in a layer as work path. We can save this path using the Save path option from Path pull-out menu.
Similarly we can also choose clipping Path option to set the flatness value of the path. Photoshop uses default value if the flatness value is left blank. Flatness value ranges from 0.2 to 100. The flatness value determines how closely the path conforms to the curves. The lower the number, the more closely the path will conform to the curves.
Related Articles:
Leave a Reply